Full Snow Moon in Leo
The full Snow Moon will peak at 1:29 PM EST on Sunday, February 5th. Also known as the Hunger Moon, this full moon is named for when winter is at its snowiest and harshest.
Despite the cold, the full moon will appear in Leo, a fiery sign that inspires playfulness and bold initiatives.
Leo energy is confident, proud, and goal oriented. Be mindful of your ego during this time as full moons tend to bring on an emotional surge. With Leo you need to mind your pride so as not to create unnecessary drama.
Use the fiery full moon energy to make a bold move, just remember to keep your ego in check and make sure everyone involved is aligned.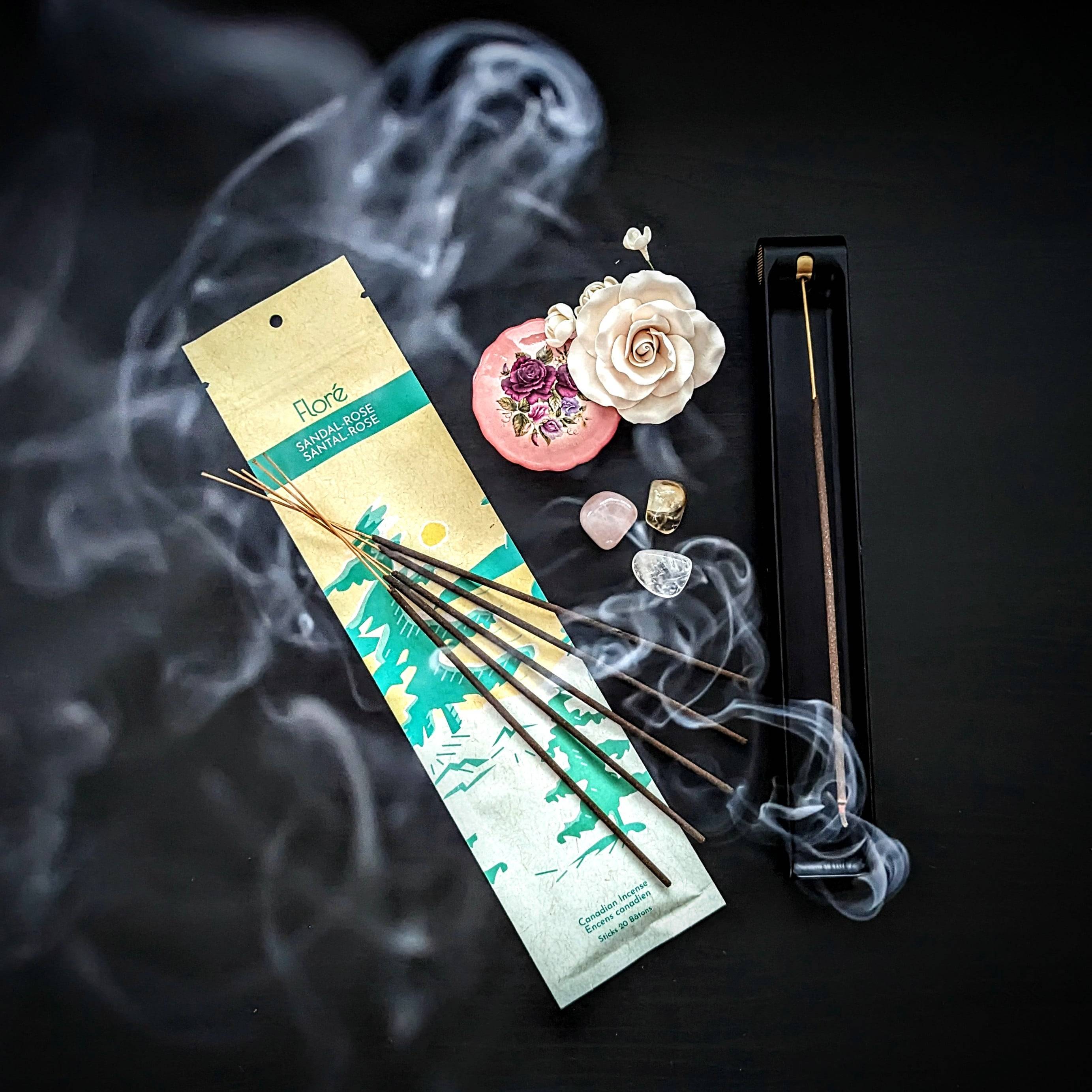 It is best to keep yourself grounded before you act on your inspiration. Taking the time to relax and think about how to execute the ideas that come to you is critical.
You want to act with confidence and thoughtfulness, that way ensuring the best outcome on this full moon in Leo. Incense can be used to help create a relaxing atmosphere perfect to contemplate your bold move.
Floré's blend of sandalwood and rose creates the perfect ambiance for relaxation. Two popular single note incense fragrances combined into one harmonious blend. The perfect balance of warm, sweet sandalwood and classic sultry rose as incense.
Floré's Sandal-Rose incense is available in packages of 20 incense sticks.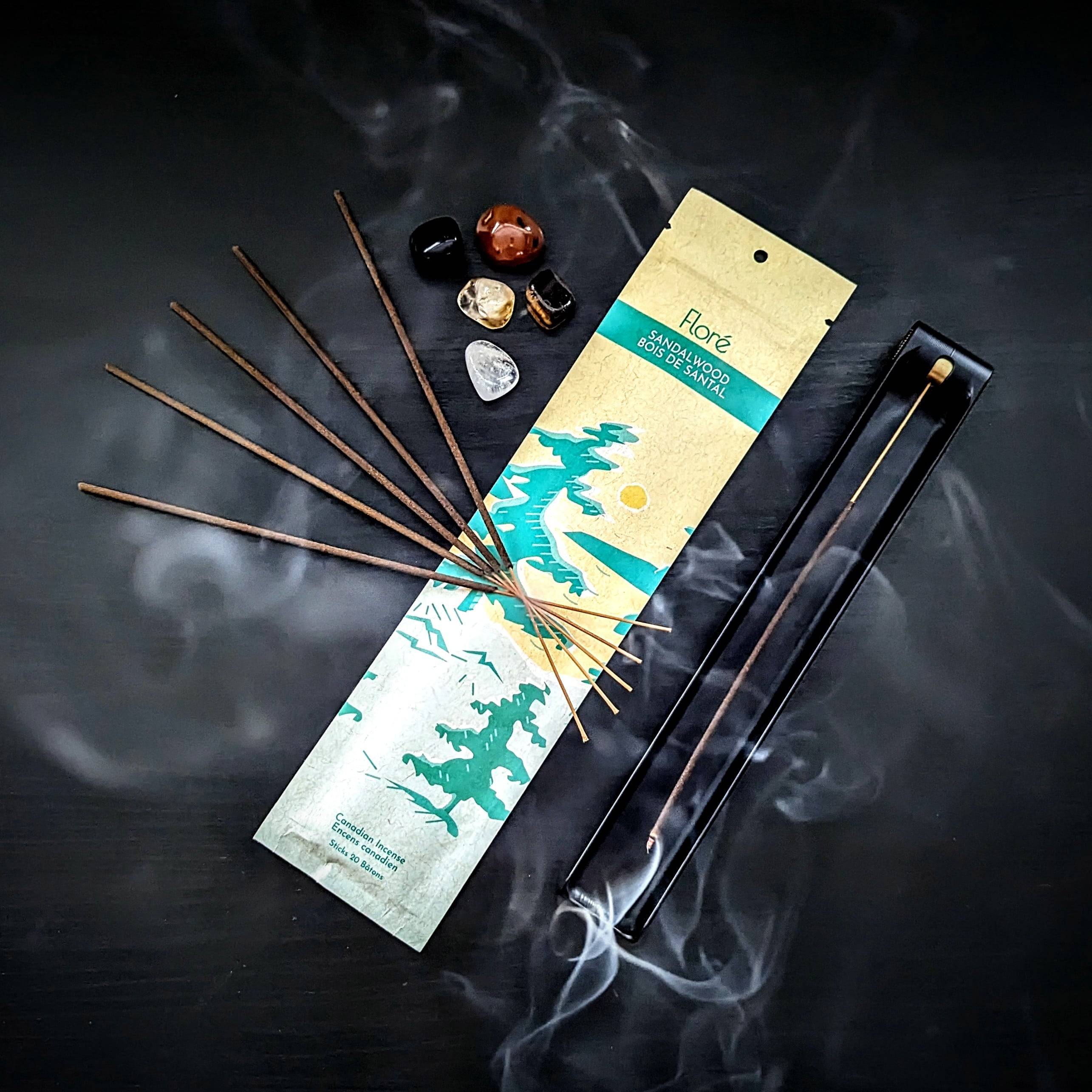 Sandalwood is among one of the most popular single note wood incense fragrances. It's a natural crowd pleaser due to its warm, woodsy scent. Sandalwood incense is also popular in eastern religious practices.
Floré's Sandalwood incense is available in packages of 20 incense sticks and in packages of 20 incense cones.