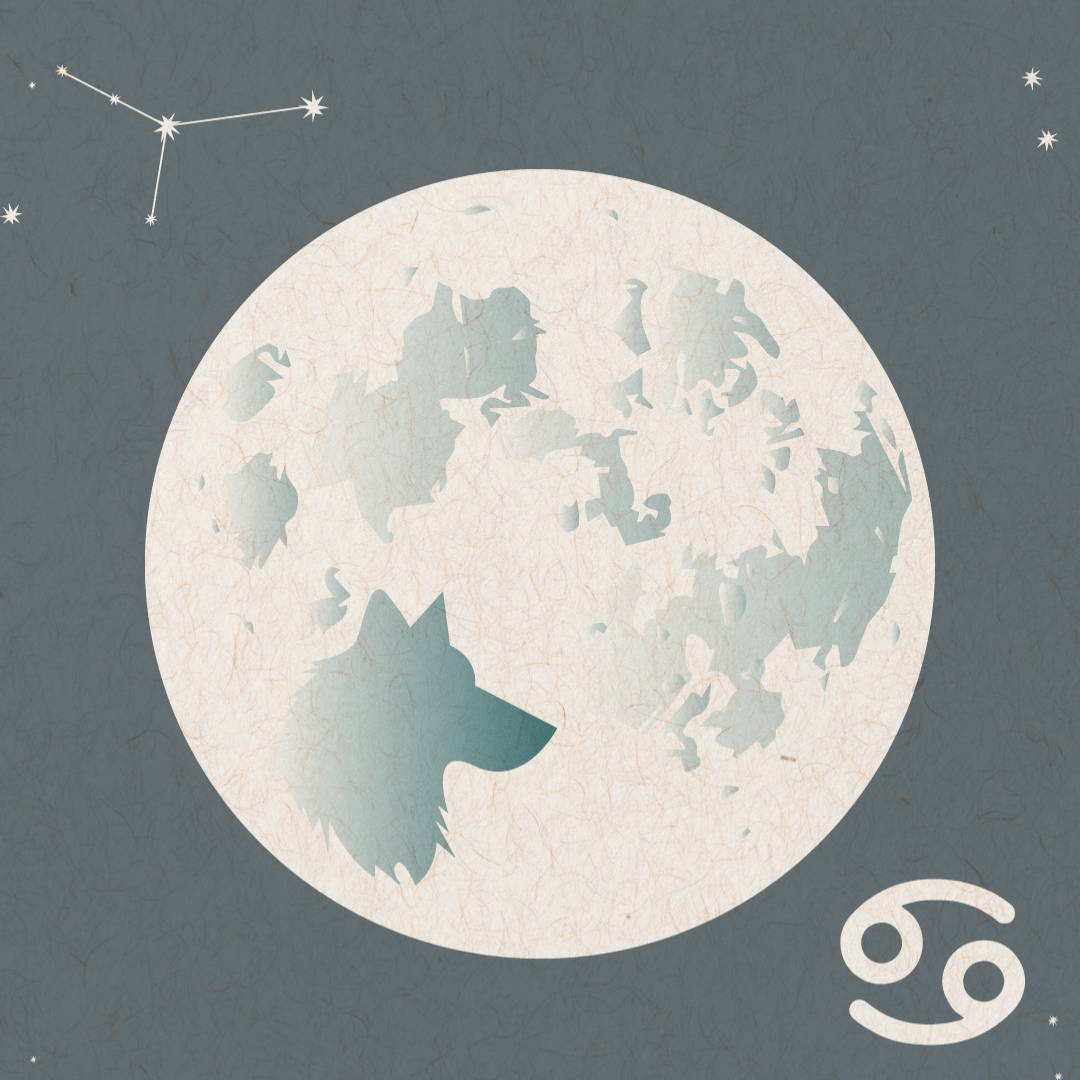 Full Wolf Moon in Cancer
It's the first full moon of 2023! The Wolf Moon will reach its peak on Friday January 6th at 6:09PM EST, and is a 'micromoon'. This means that the moon is at its furthest distance from the Earth, as opposed to a 'supermoon', where the moon is at its closest based on its elliptical orbit.
The Wolf Moon is so named for the howling of wolves, which may seem more noticeable in the dead of winter. Wolves are social pack animals and howl to communicate with one another. During the winter months resources dwindle and weather conditions worsen. More communication may be required for hunting, maintaining order in the pack, and defending territory.
Other names for this moon include Center Moon (middle of the cold season), Cold Moon, Frost Exploding Moon, Freeze Up Moon, Severe Moon, Hard Moon.
Full moons are often associated with heightened emotions, and much like wolves in the winter, you may feel stressed about resources at this time. If you let your behaviour go unchecked, you may end up reacting to every upset with irritation and create a lot of unnecessary drama.
This year the full Wolf Moon is in the zodiac of Cancer, a water sign that invokes thoughtfulness and sentimentality, but not without appearing hard and resistant at first.
Cancer is challenging you to not react immediately with frustration to your stressors. Take the time to think before you act, and more often than not you will find connection as opposed to conflict.
So if you find yourself feeling a little crabby right now, pun intended, use this full moon for a little contemplation on what is bothering you, and then look at the situation from all sides.
Solutions exist, and the protective and sentimental side of Cancer wants you to turn to those closest to you for compassion and support.
Incense Scents for Contemplation in Cancer :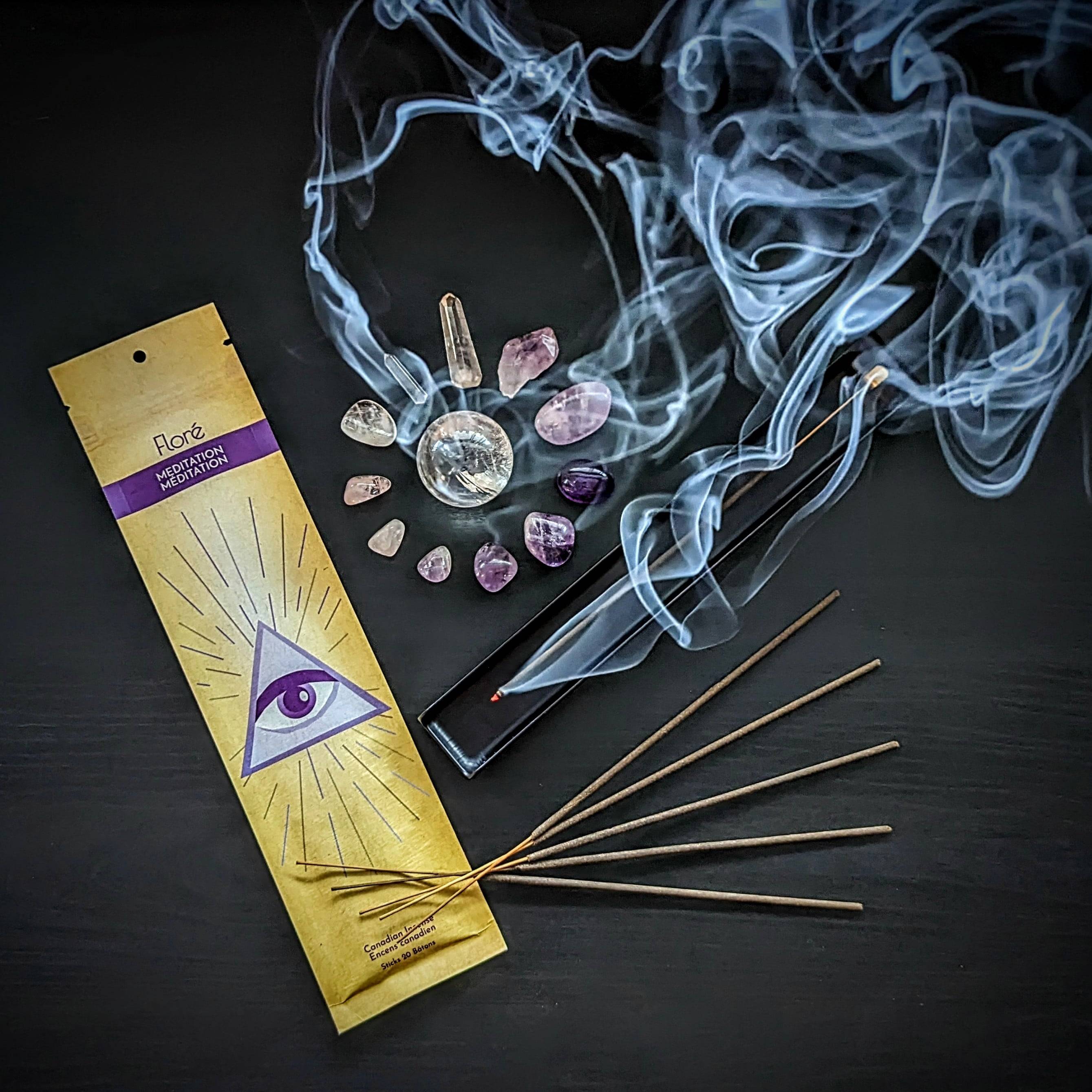 The first Friday night in January is a good night to stay in for some quiet contemplation. The full Wolf Moon peaks in the evening, about an hour after sunset.
You can include incense as part of setting up a comfortable space that will help you think about how your year has started and how you feel. Watching the incense smoke rise can be very soothing, and can help guide meditation and mindfullness practices.
Floré's Meditation incense is a floral and spicy blend with dominant notes of patchouli and jasmine. Meditation incense comes in packages of 20 incense sticks.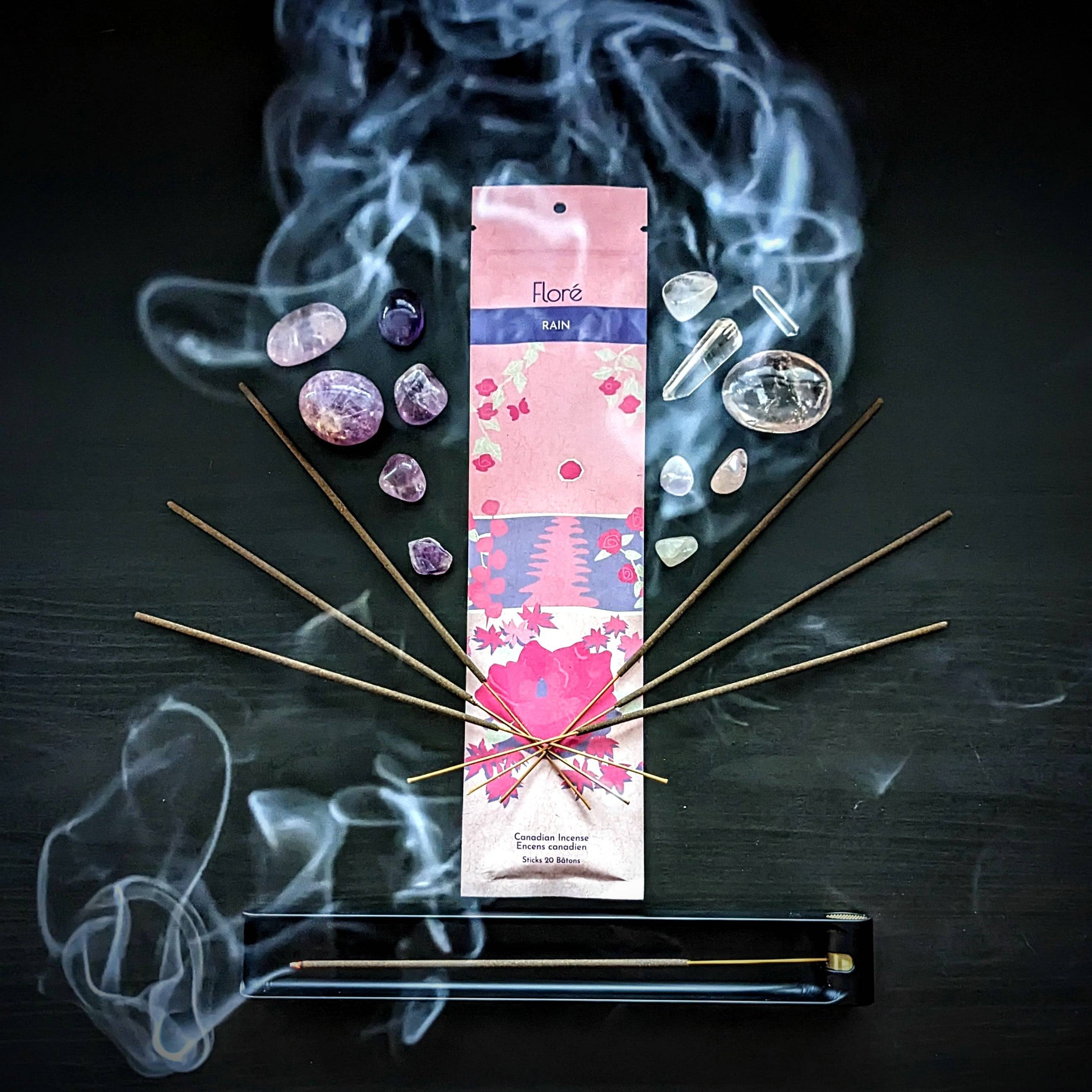 Cancer is a water sign, so if you wish to align your contemplation practice with the zodiac, we recommend our Rain incense.
Fresh, floral and invigorating, Rain incense provides a scent experience that reminds you of warmer weather and brighter times. That may be just the mood the you need to set to work past the blues and find solutions to what is stressing you.
Floré's Rain incense is available in packages of 20 incense sticks and in packages of 20 incense cones.