Harness self-discipline and commit to positive habits: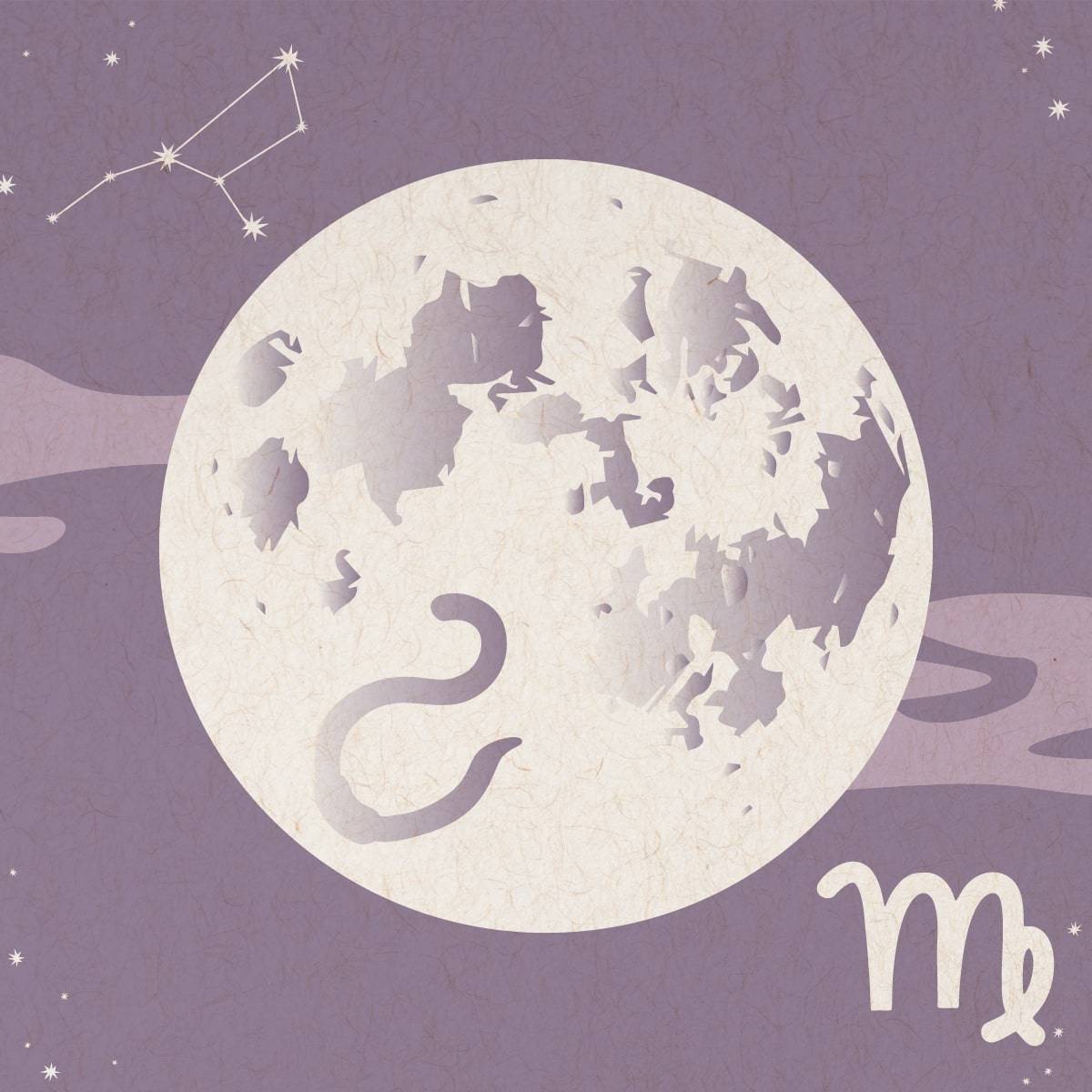 The full Worm Moon will peak at 7:42AM EST on Tuesday March 7th, 2023. It will be almost full and visible on Monday and Tuesday evening. It is the final full moon of winter, and the final full moon of the zodiac calendar year.
It makes sense to assume that the Worm Moon is so named for earthworms, a sign of the spring season just around the corner. But that is not the origin of the name. The Dakota and other indigenous tribes referred to this full moon as the Worm Moon because of the beetle larvae that begin to emerge from their winter homes when the land begins to thaw as spring approaches.
The full Worm Moon will appear in the zodiac constellation of Virgo, an earth sign. Virgo brings a calm, practical energy that aids in analysing your routine and looking for opportunities to implement positive habits.
Around the time of the full moon, Saturn (the planet that rules boundaries, responsibility, and self-discipline) will make the significant shift from Aquarius, which it has resided in since March 21st of 2020; to Pisces, the current and final constellation in the zodiac calendar.
The rhythm of everyone's lives became significantly disrupted around the time Saturn entered Aquarius. Now that it is moving on into Pisces, it is time for you to harness your self-discipline and restore the rhythm of your routine.
Be prepared to work hard and reap the rewards of implementing positive habits now. Time moves on, and you are ready to do so as well.
Incense fragrances for the full Worm Moon in Virgo: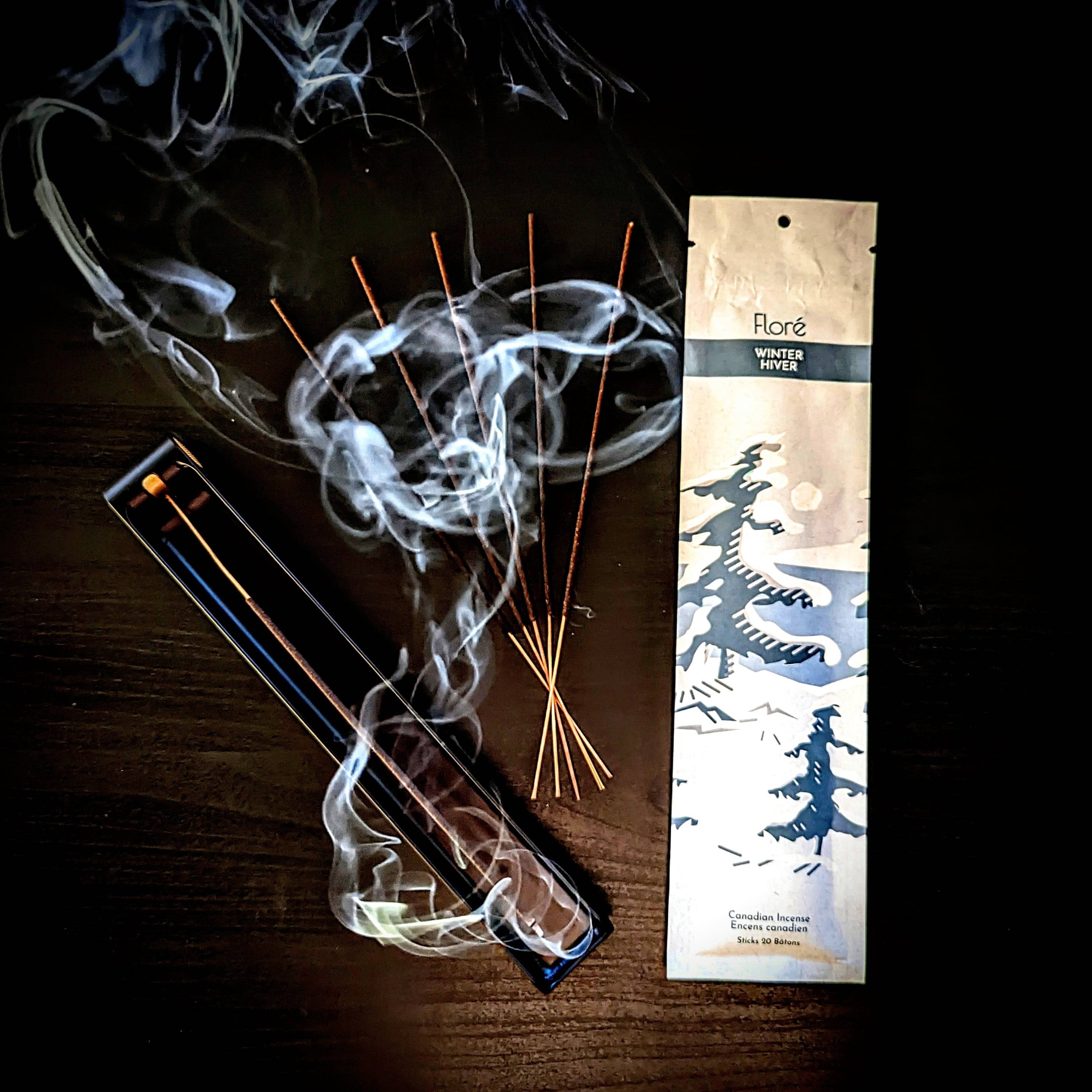 The full Worm Moon is significant in a few ways, including that it is the final full moon of winter. Seasonal shifts are a good time to contemplate what you want to accomplish in the next season, and burning incense can help create a calm, comfortable space for meditation or any other practice that allows you to relax and focus.
You should choose the best incense that works for you in creating a calm and relaxing space. Flore's Winter seasonal blend incense is a warm, comforting blend of pine, clove, nutmeg and fig. Available only while limited stock lasts, our Winter incense is available in packages of 20 incense sticks.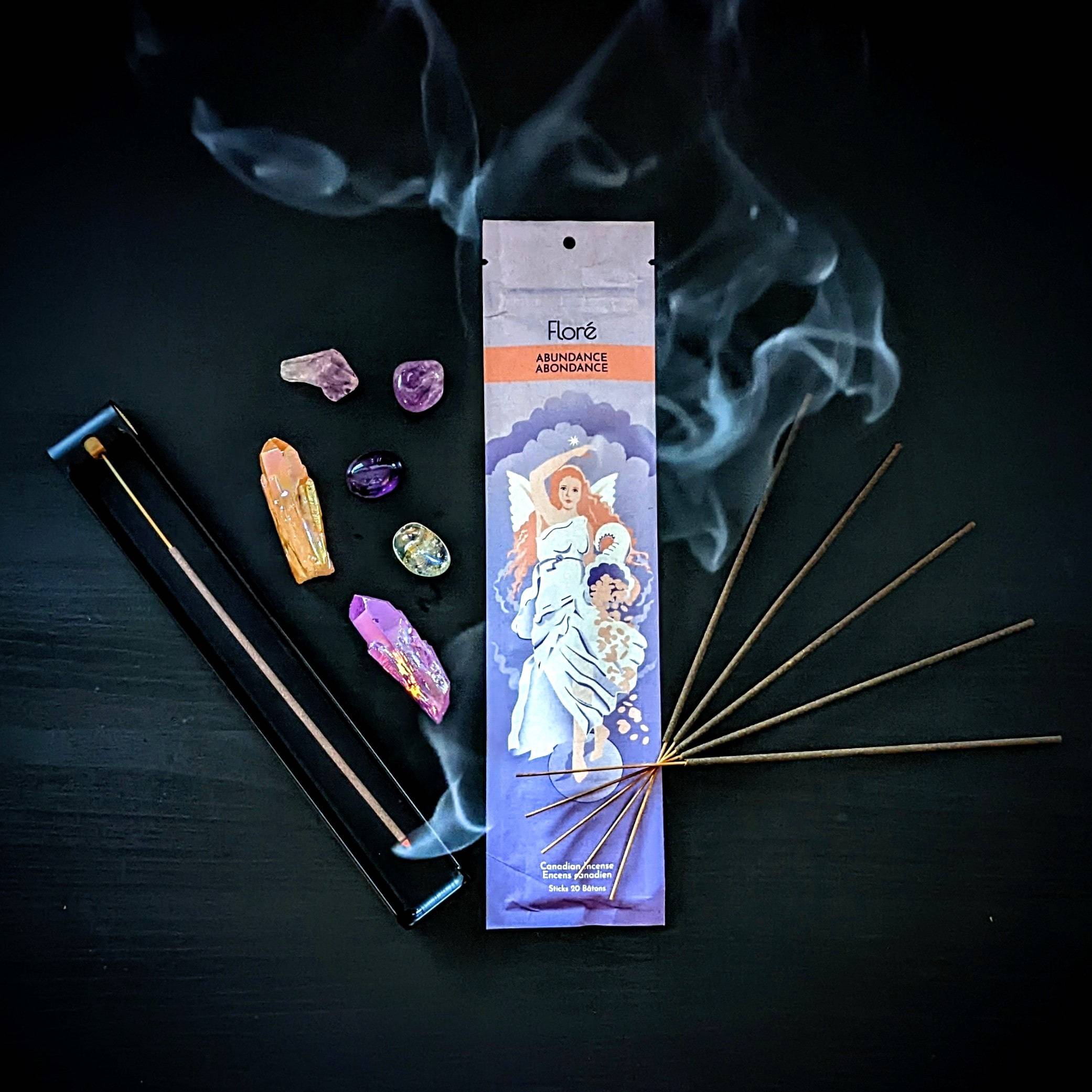 The full moon in Virgo reminds us of our Abundance incense as the package features an angelic goddess figure floating in the sky.
Abundance incense fragrance is inspired by the popular Opium perfume from Yves Saint Laurent. The incense is a blend of florals, spices and amber, with distinct notes of rose and vanilla.
Flore's Abundance incense is available in packages of 20 sticks.