The exciting energy of spring and the new zodiac year: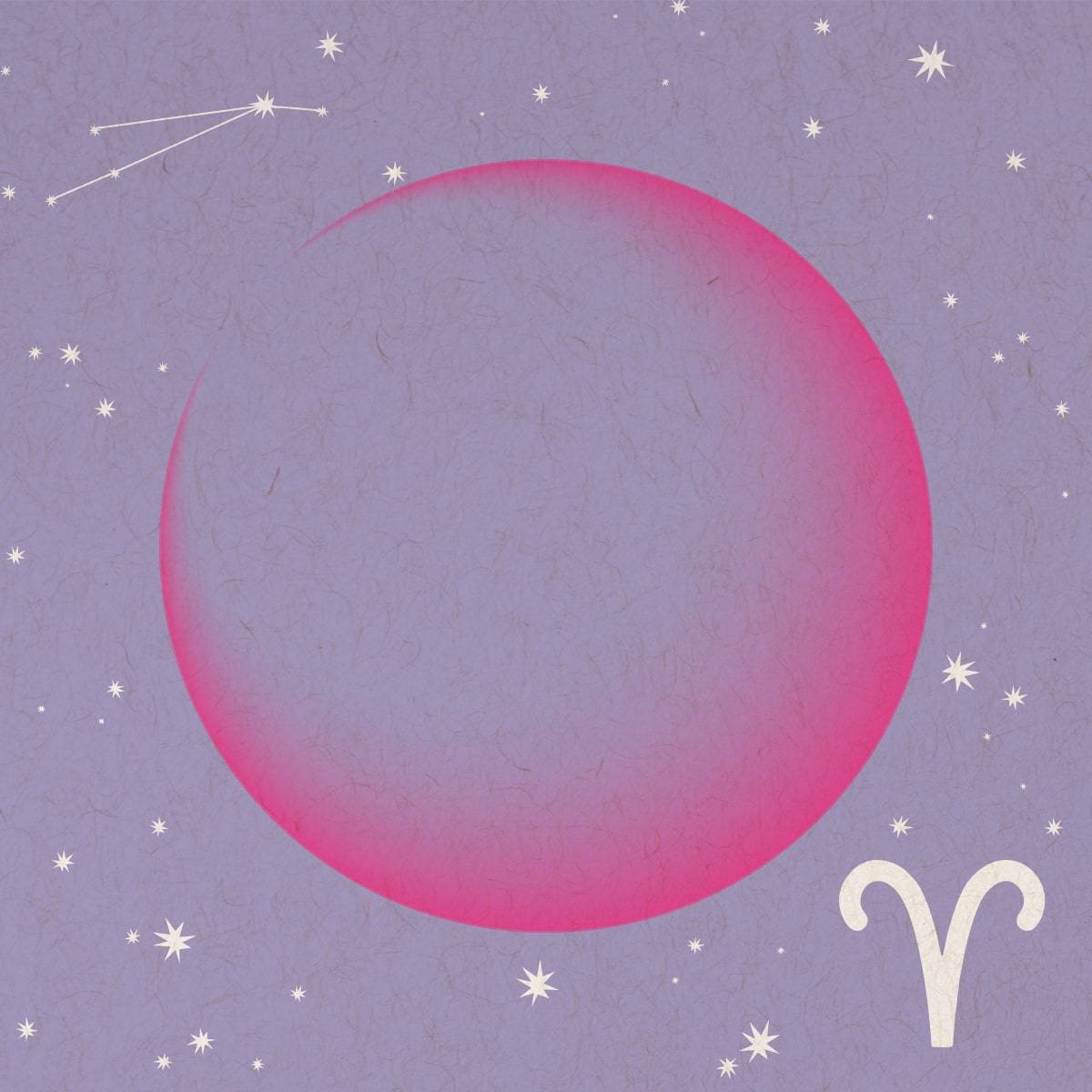 The new moon will peak in Aries at 1:26PM EST on March 21st, occurring just after the Spring Equinox on March 20th. It is the first new moon of spring, and the first new moon of the astrological calendar year.
This new moon is surrounded by the exciting energy of spring and the new zodiac year. In Aries, a fire sign known for ambition and determination, now is the time to start something new, get something new, try something new. 
Avoid the domineering and somewhat easily irritated tendencies of Aries by focusing on keeping your cool. Be mindful of your surroundings and focus on what you can control rather than dwelling on what you cannot. Choose new activities or items with long term value in mind and you will thank yourself in the future.
With a focused mind, embrace the energy of spring, the new zodiac year and the fiery ambition of Aries and try something new.
Spring is here, and it smells like fresh citrus and cool forest: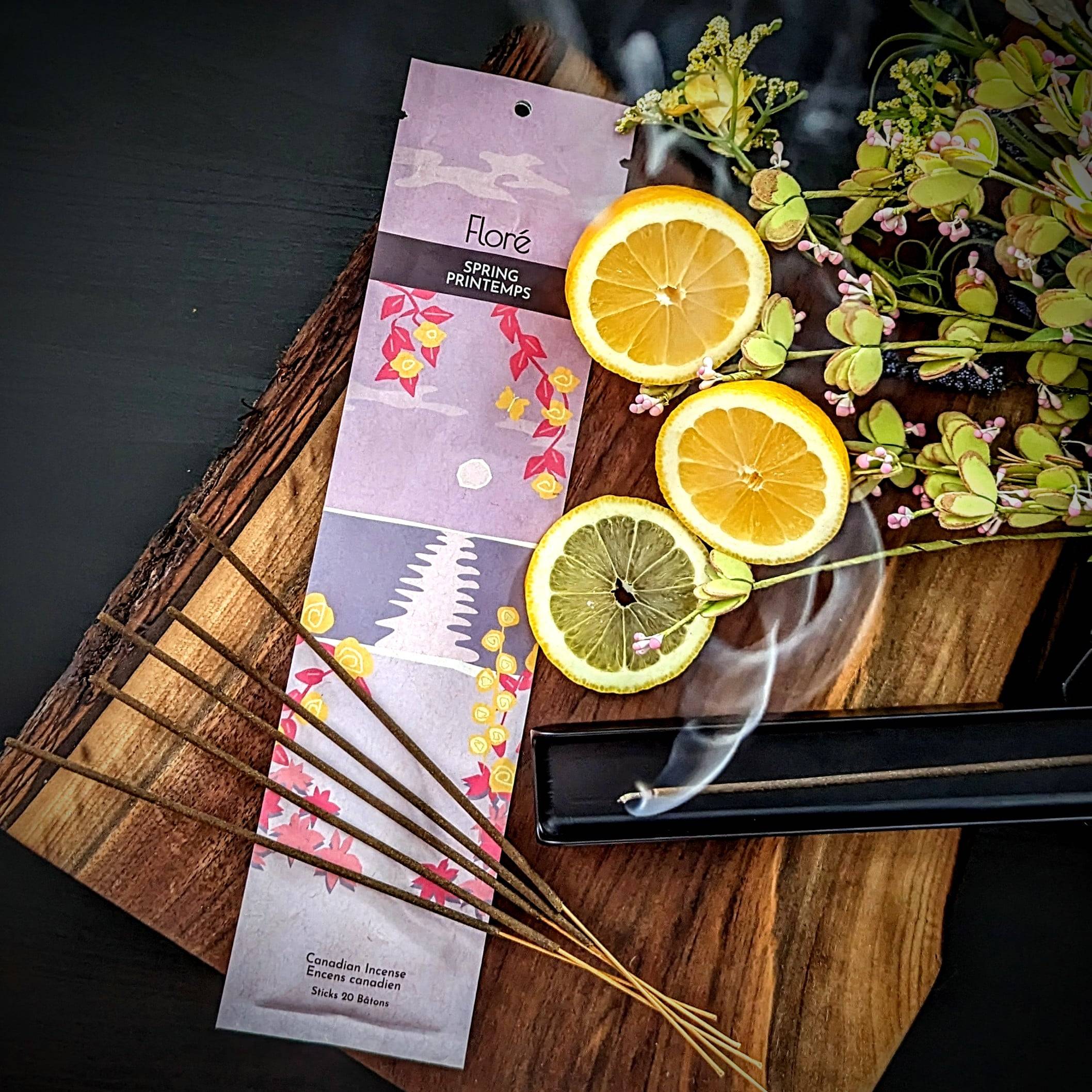 The new moon in Aries coincides with the beginning of spring, and is the start of the zodiac calendar year. As a fire sign, Aries energy can be volatile, but also incredibly positive if focused appropriately.
Burning incense can help create a relaxing environment that can calm the mind and encourage focus. Floré's Spring seasonal incense blend is a bright, fresh citrus-wood fragrance, available in packages of 20 incense sticks.
Floré Canadian Incense has been releasing a different spring incense blend since 2021. This year our limited edition spring incense is a bright citrus-wood blend.
Sweet lemon mixed with spicy bergamot creates fresh, fruity notes, combined with cedar for a cool, woody base. This sunny spring incense blend will brighten any room with a refreshing burst of fragrance.
Try a new incense burner to enhance your new moon in Aries burn: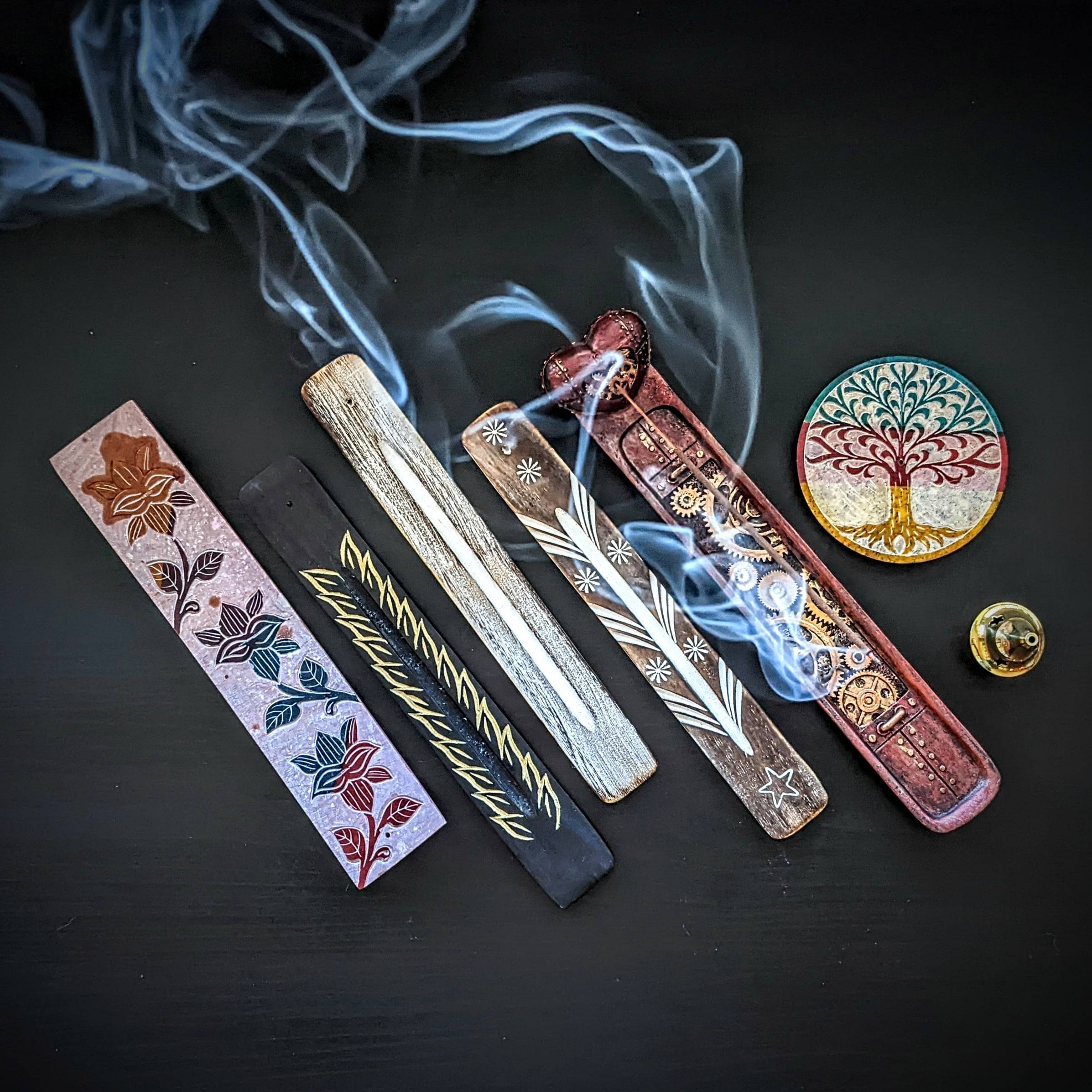 Trying a new incense burner can enhance your new moon incense burning rituals. Floré Canadian Incense carries a variety of incense burners suitable for burning incense sticks and incense cones.
Incense burners are used to hold incense sticks and incense cones while they smoulder and release fragrant smoke. Incense burners come in a variety of styles, and are also referred to as incense holders or ashcatchers.
If you are feeling crafty you can try making your own incense burner.
One of a kind handmade incense burners: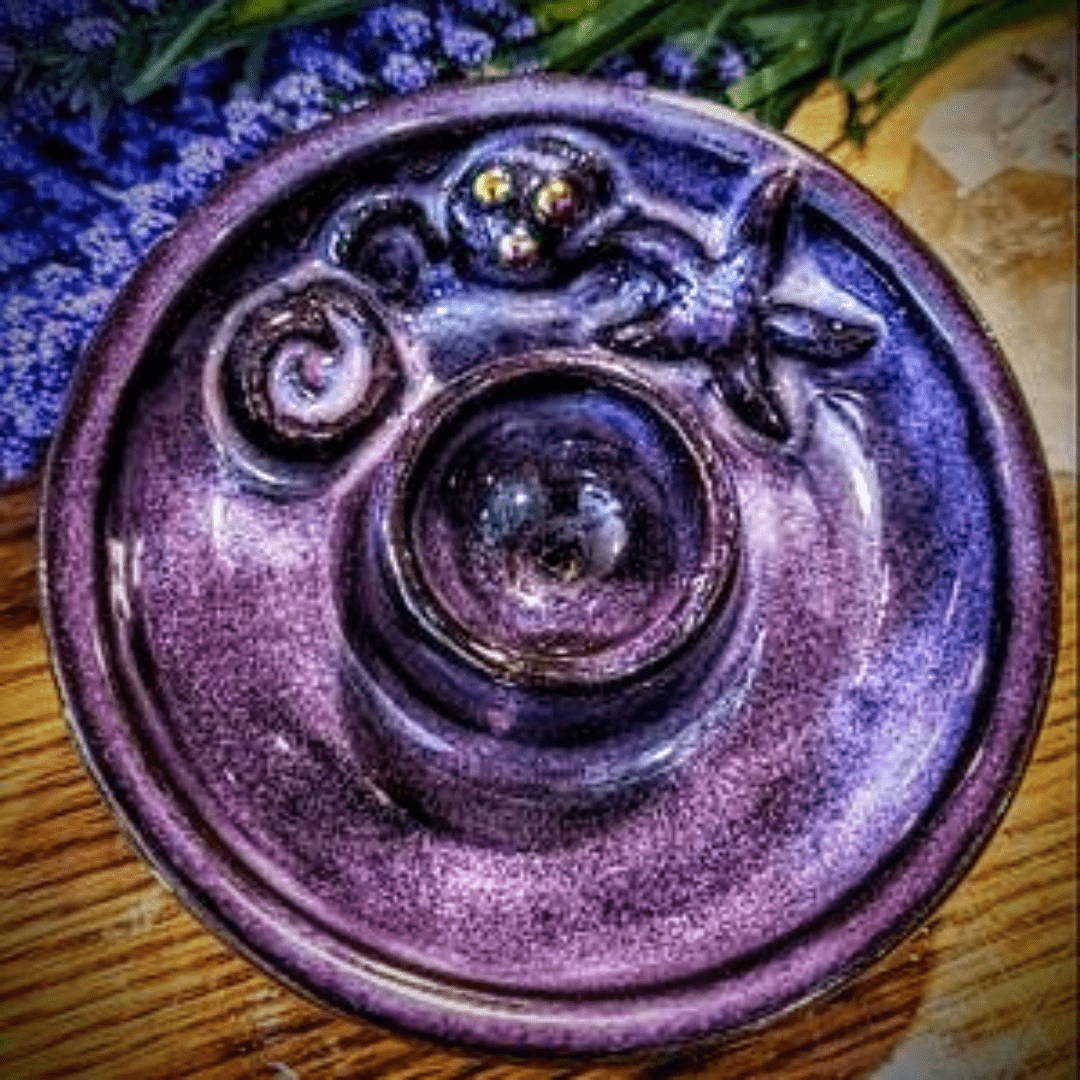 Existential Hippy incense burners are one of a kind pieces created in Moose Jaw, Saskatchewan at the Existential Hippy Emporium.
These incense burners are suitable for burning incense sticks and incense cones. Place incense burners on heat resistant surfaces, especially when burning incense cones. Incense cones burn very hot.
See our FAQs for incense burning directions.