Time to feel more optimistic.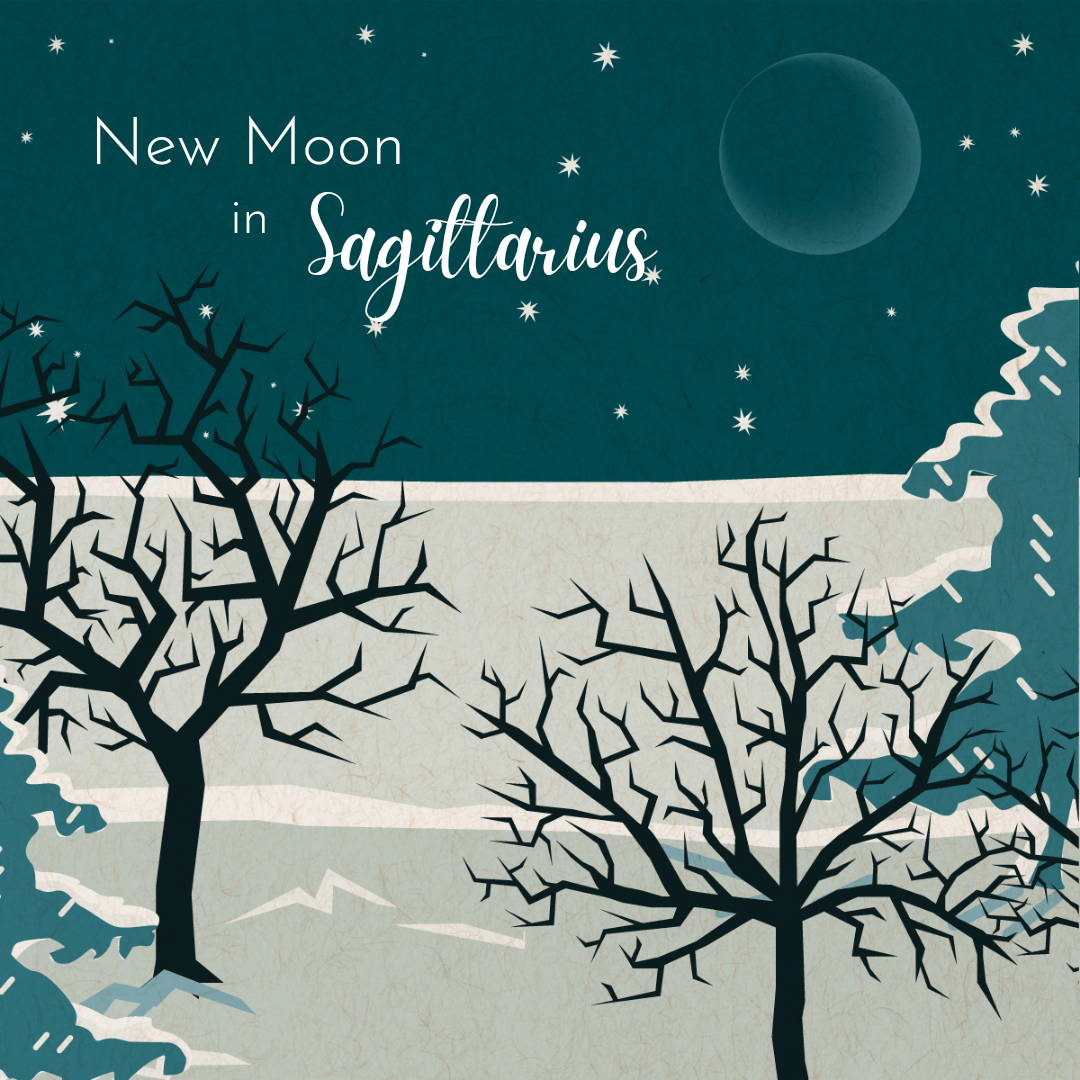 We are heading into Sagittarius season, and the shift into more upbeat and social energy will be a welcome change to the seasonal trend of shorter days and colder weather.
The new moon will peak at 5:57PM EST on Wednesday November 23, and with it, the invitation to a warmer, more positive perspective.
Sagittarius is a fire sign that brings very optimistic, curious and social energy. Warm and inviting, this is the perfect new moon energy to lead into the holiday season.
Before the gatherings and gifts bombard you, take the time this new moon to enjoy the little, simple things that bring you joy and boost your mood.
Stay warm, and stay joyful this Sagittarius season
Scents to inspire optimisim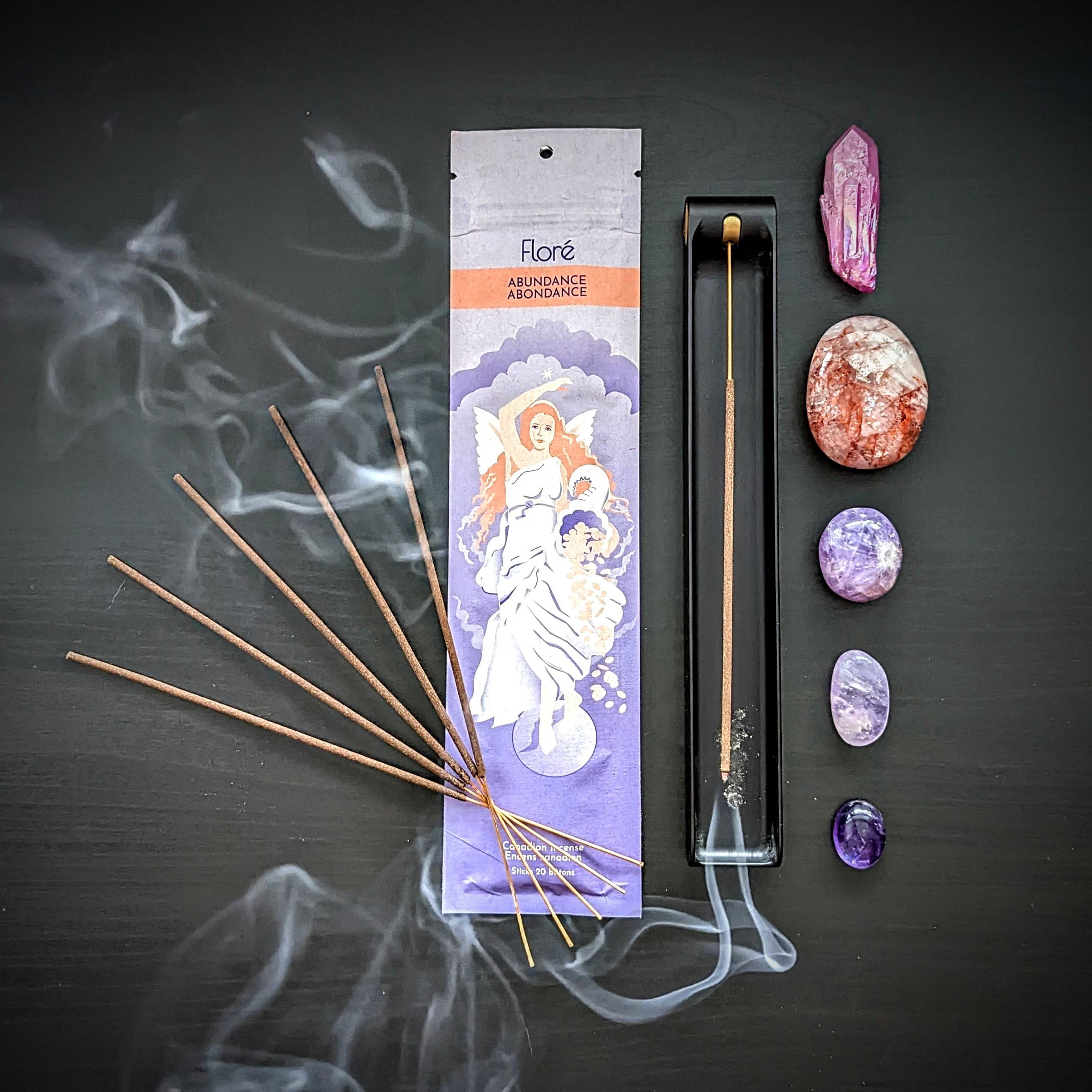 This can be a challenging time of year to feel upbeat. The days are getting shorter, it becomes dark out so early, and you already feel behind on your holiday preparations.
Fragrance is the perfect way to inspire a more optimistic mindset, and scented items that require flame to release that fragrance are the perfect accompaniment to the warm and fiery Sagittarius season.
Scented candles, and of course incense, provide a blend of fragrance and warmth that can both boost and set the mood. We are burning a few different incense stick fragrances right now, including Abundance, Cinnamon Spice, and one of our warmest seasonal scents, Winter.
Floré's Abundance incense sticks produce a robust floral and spicy smoke. The base fragrance for this popular incense blend is inspired by Yves Saint Laurent's Opium perfume, with additional notes of rose and vanilla.
This is a bold incense blend, and for that reason it may not be a crowd pleaser. Abundance incense tends to be more personal, and we find ourselves burning it while reading a book or watching TV. Abundance incense is available in packages of 20 incense sticks.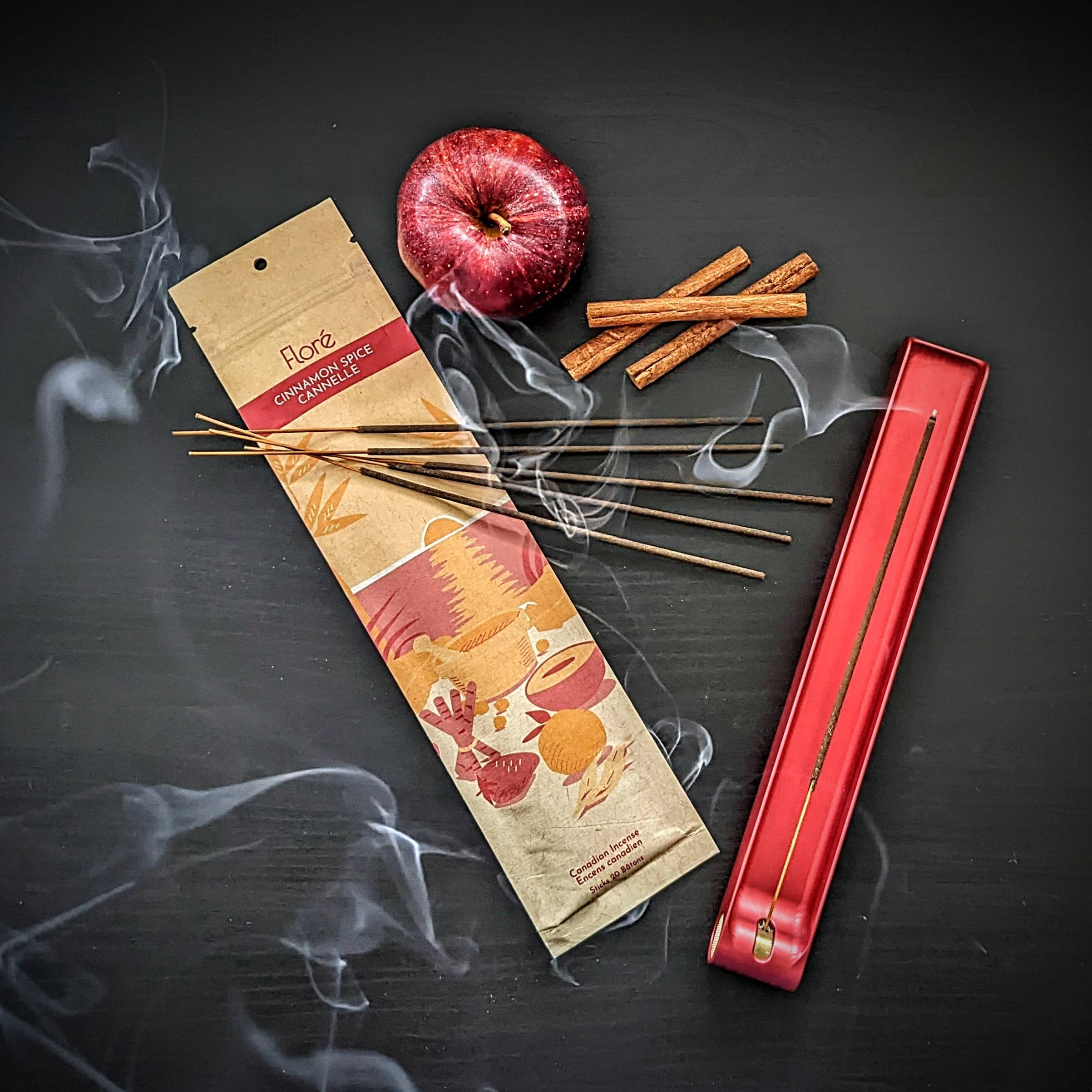 For those who love it, baking is absolutely a mood booster. It is a tactile and fragrant experience, and the results are delicious. It also happens to be a big part of holiday preparations, so now is the perfect time to start planning and preparing your holiday baking.
We are loving apple season in Ontario, and it makes us think of apple pie and Cinnamon Spice incense. Cinnamon Spice incense is available in packages of 20 incense sticks.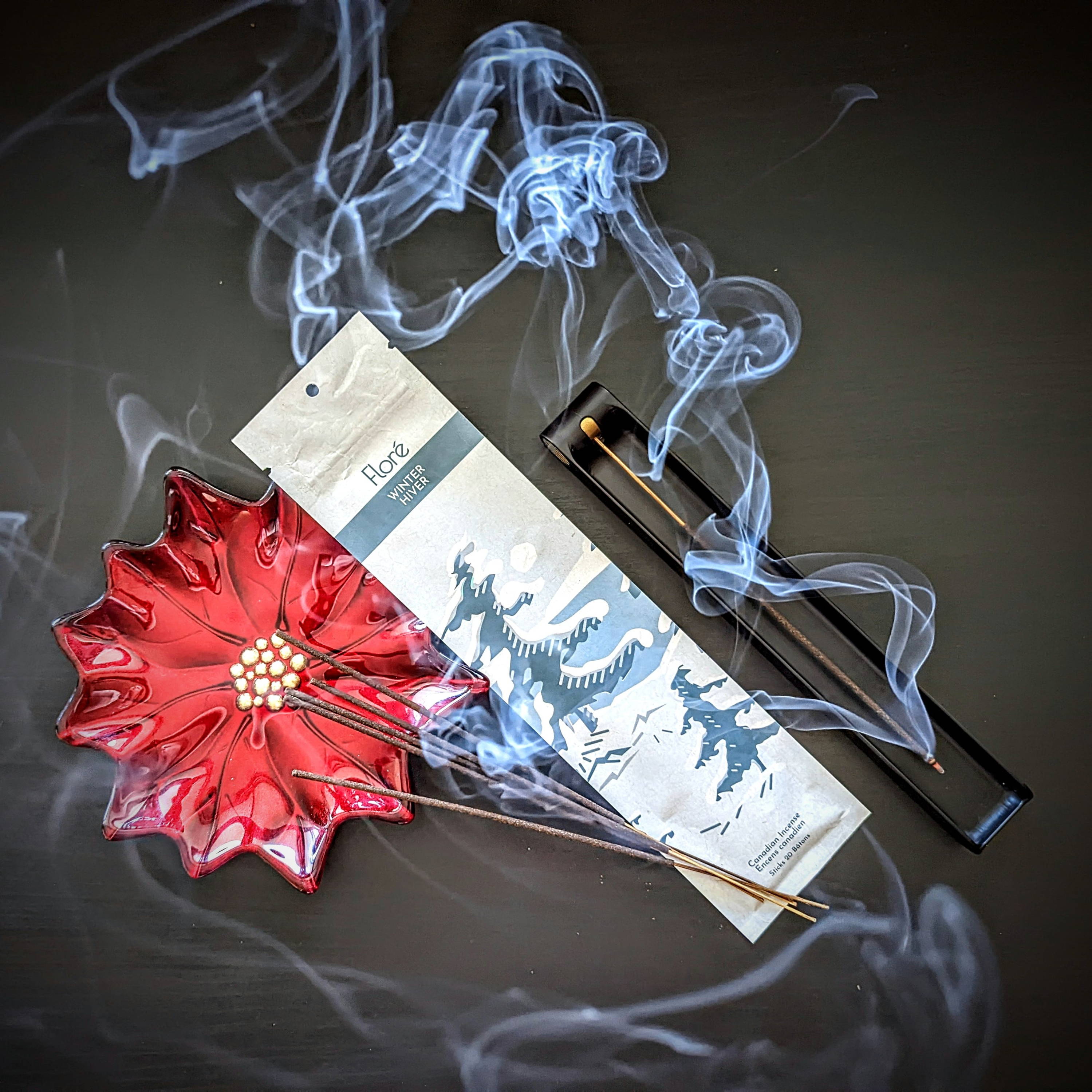 Floré's Winter seasonal incense blend was originally created in the summer of 2021 as a possible Autumn incense blend. When we tested it, we were immediately reminded of Christmas.
Cool pine and sweet fig with spices. It smelled like a Christmas tree and holiday treats. Winter incense is available in packages of 20 incense sticks.
It is made seasonally in small batches, and it's only around for a limited time.